Do your Self solution
---
Via a login, you will gain access to the user friendly TurnPages DS online environment. Within this environment you can convert all your PDF's to online versions. After you login, these are the main steps:
Upload your PDF document
Choose a template with the required lay-out, design and language
Automatic conversion of the PDF to TurnPages
Add your own table of contents (optional)
Add any required links (optional)
Publish your online version
Prices
---
TurnPages DS is offered as an online service on the basis of an annual subscription. TurnPages DS can be ordered starting at € 125, - a month.
If you wish to receive a current price list, you can fill out your name and email address below. The price list will automatically be sent to your email address.
Functionalities
---
A TurnPages DS publication has the following basic functions:
Design in your own corporate style
Also standard design Templates available
Browse function
Zoom in or out a page via 1 click on the page
Table of contents
Page index
Full-Text search function
Print page
PDF download function
Menu and Hyperlinks on Desktop
A minimum of 4 and a maximum of 10.000 pages per PDF
Statistics showing the behavior of your online visitors
Share function via Twitter and Facebook
Compatible with PC, Mac, iPad, iPhone & Android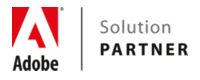 E-Commerce
---
In our E-Commerce solutions, visitors can not only browse through your online brochure or catalog pages, but they can also add articles to their shopping basket via one simple click.

In the 'light E-Commerce version', visitors can click on all the articles in your brochure or catalog. When a visitor clicks on an article, he or she is automatically redirected to a page of your web shop. This page contains detailed information about the selected article and an order button to add the article to the shopping basket.

In the 'full E-Commerce version', all the articles can not only be selected by clicking on them but in this version, the visitors can also view detailed information about the article (available sizes and colors, enlarged images, cross-sells etc.) in your brochure or catalog and directly select articles for their shopping basket. The detail information about the article will be directly downloaded into the brochure or catalog via a product feed from your web shop or via a real-time API connection with your web shop.

Please contact us for more information about the 'light' and the 'full version' of the TurnPages E-Commerce solutions.
Demo
---
Click here to view a screen cam-film that shows you how a PDF can easily be converted into an online version via TurnPages DS.
This short film only shows the basic steps. In the TurnPages DS Editor, extra items like links and a formatted table of contents can also be added to the publication.
If you wish to see a more extensive demo of the TurnPages DS environment, please contact us via our contact form.