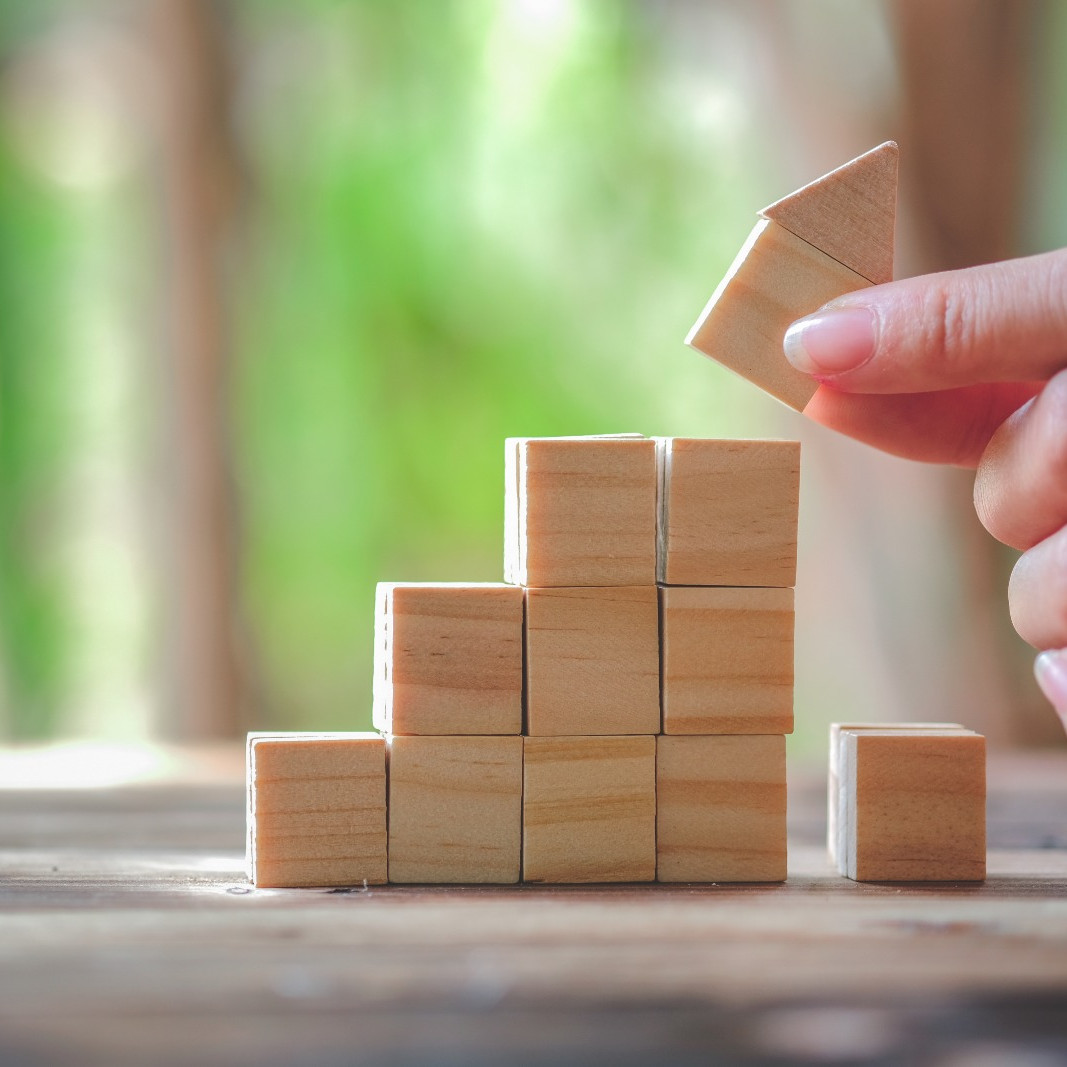 ---
How to make a PDF interactive in TurnPages by adding components?
Using the TurnPages technology, it is possible to make your PDF online publication with a range of extra components. Among others, you could add social media buttons, video players and forms to your online catalogs, magazines or

sale flyers

.
---
How to make a PDF interactive?
TurnPages delivers the next generation PDF to HTML5 services and technology to convert your PDF to an online magazine, catalog or sale flyers. Next, a range of interactive components can be added to your publication such as media players, forms, product overlays, cross-sells, deep-sells, and social media features.
Expanding with components
Below, you can find an overview of standard components that can be added to online catalogs, magazines or sale flyers.
To get an overview of adding e-commerce features, please click here.
Social Media
Using this extension, it is possible to add share and like buttons for social media. Customers can share or link on three levels:
Share/like the whole publication.
Share/like specific pages.
Share/like specific products in product overlays.
Use of this component is optional. Its use can be adjusted to the cookie consent choices of the customer.
Media Players
It is possible to add different kinds of media players that can play a video or audio clip.
Most customers add Players for Youtube and Vimeo, however you can also add a media player for your own video platform.
It is possible to embed a video within a page or spread. This means the video won't play on a separate pop-up, but will be nicely fitted on the page of the publication.
Forms
Using this component, you could add different kinds of forms to your online catalog, magazine or sale flyer. Some examples are:
Contact form
Survey
Sign up for a newsletter
Online quiz or contest
A form can be shown next to the cover, embedded into a page, or next to the back cover.
OSA: Open Software Architecture for expansions
TurnPages technology has been designed to simplify the addition of extra components to online catalogs, magazines or sale flyers. Our technology also enables the exchange of data with other online systems using API connections. This feature can, for example, be used to show additional product information in the online catalog or to send user data to an analytics system or a webshop back end.
Exchange data using API connections

TurnPages technology supports use of API connections to exchange data between online catalogs, magazines or sale flyers and other systems. This feature can be used to read data from back ends such as additional product information. The API connectivity can also be used to send data to analytics systems or to the webshop back end. For example, to let the customer add products from the online catalog directly into the webshop cart.
TurnPages solutions support different API protocols, among which are RESTfull API's, JSON-RPC, XML-RPC and SOAP. Both JSON and XML can be used for carrying payloads.
More complex expansions
TurnPages technology can be used to realize more complex applications that are customized exactly to your needs.
An example of such an application is an e-learning platform we created for an educational publisher: More than 1.000 school book PDFs have been made interactive. In this custom solution, students can make exercises, assignments and tests. Teachers can see their students' progress in a visual matrix, and they can enter feedback or unlock the correct answers right into the students' e-books.
Below, you can view some actual print screens showing (1) the e-book, (2) an online exercise made by a student, (3) students' progress as seen by a teacher and (4) teachers' feedback to the student. For privacy reasons, the actual student names have been anominised.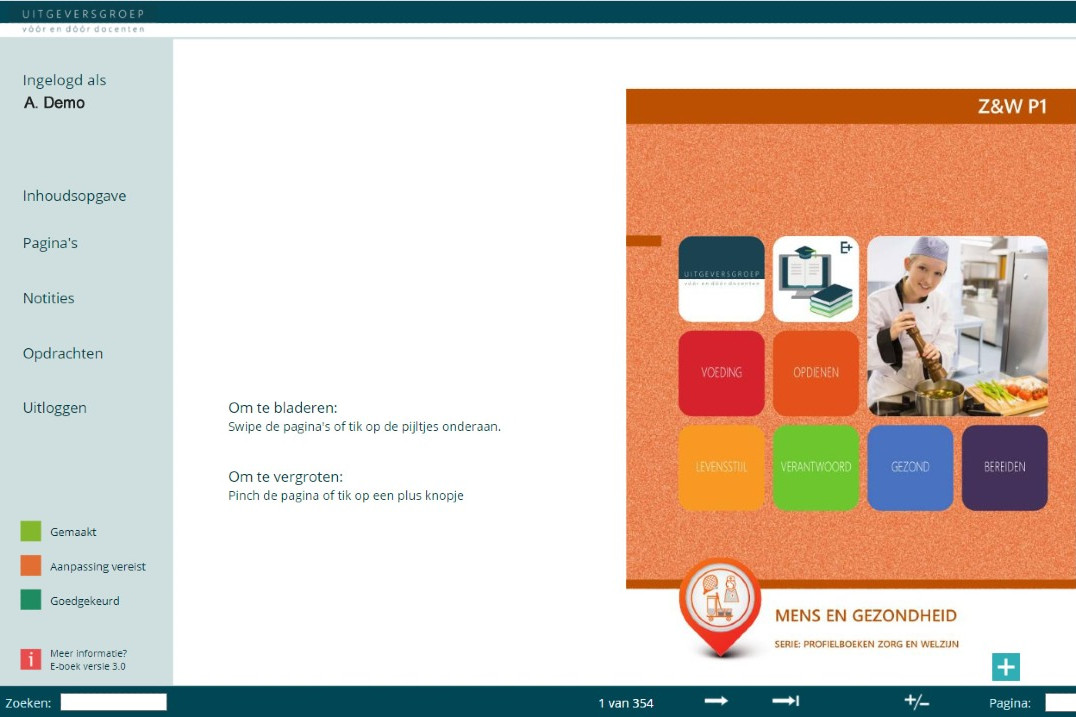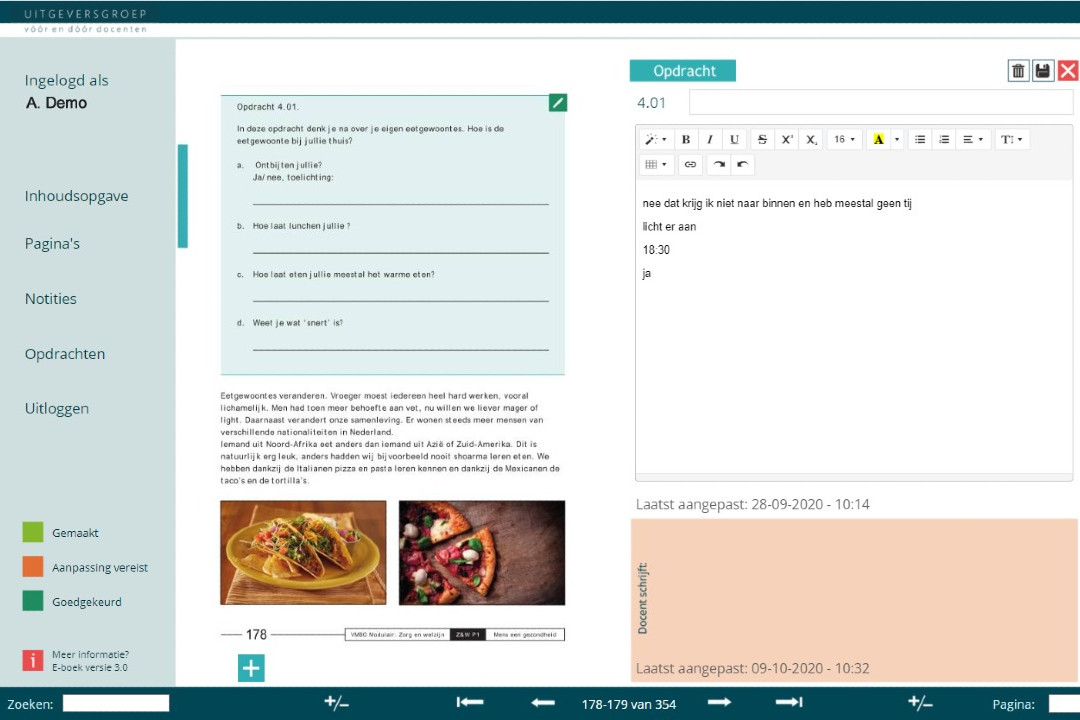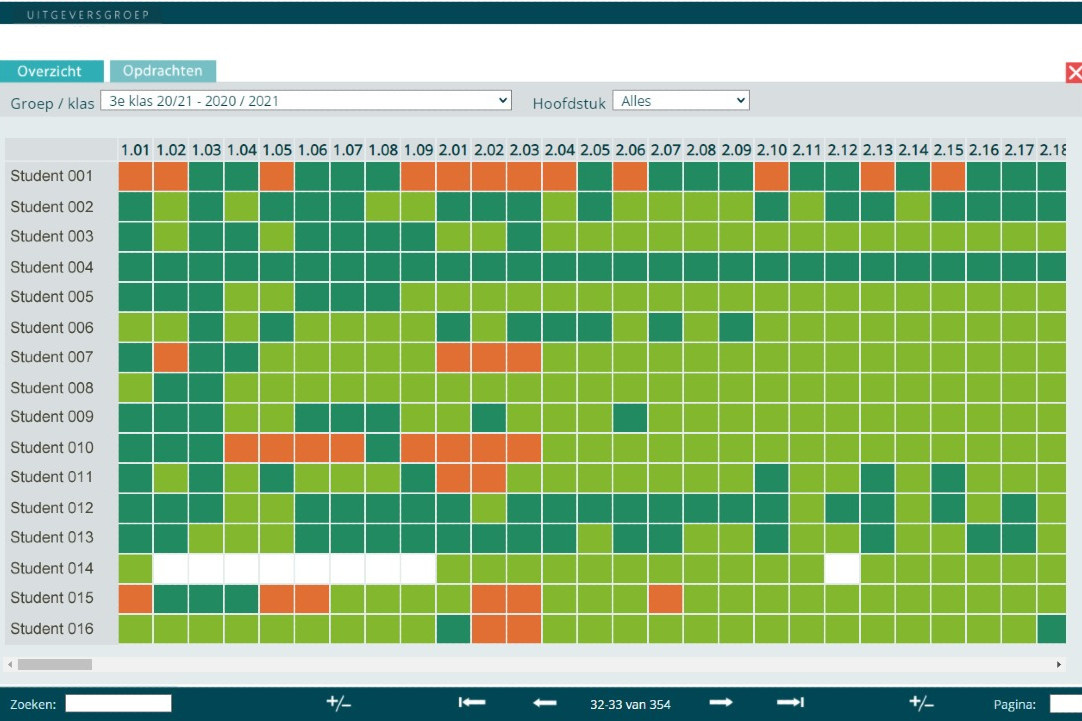 TurnPages solutions can be expanded
This page gives an overview of a number of expansions for online catalogs, magazines or sale flyers. Every individual situation, however, can differ. Beside standard solutions, TurnPages also has extensive expertise and experience, which we can use to create a solution customized to your specific situation.
If you want to know more about our existing solutions, or discuss your specific requirements, please get in touch with us.
---
Next page: TurnPages FS
Using our online platform, you can convert your PDFs into digital catalogs, magazines or sale flyers yourself. You could also let us take care of all of it. TurnPages Full Survice offers you a solution where you can send us your PDF, and we will take full care of the online version of your catalogs, magazines or sale flyers