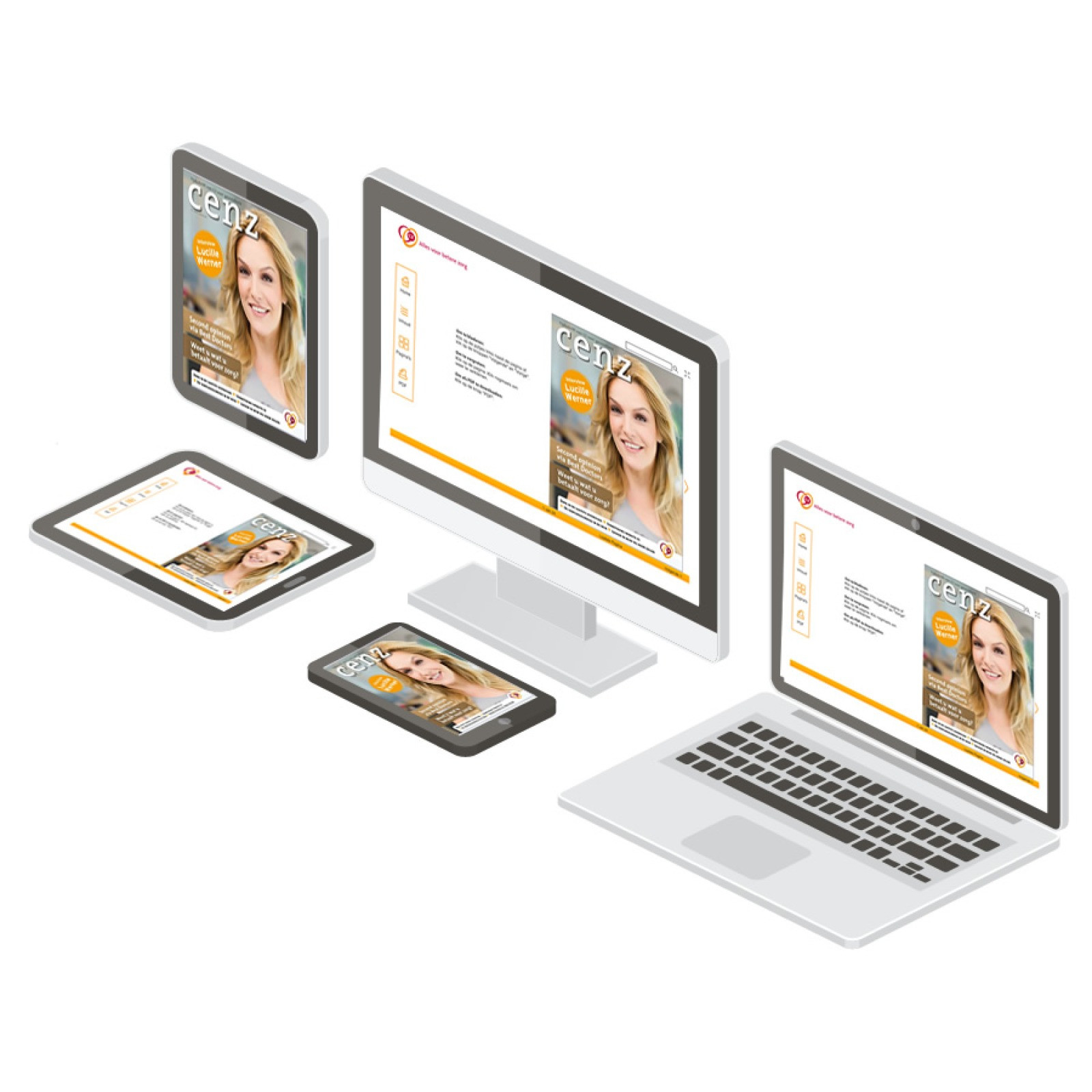 ---
Multi-channel responsive design for digital catalog, magazine and sale flyer
A responsive design automatically adjusts digital catalogs, magazines or

sale flyers

to the customer's device screen. That means that it doesn't matter if a customer views a page on a smartphone, tablet or desktop via a web browser or via an app.
---
What does 'multi-channel' mean?
When on paper printed catalogs, magazines or sale flyers can also be viewed online, there is already multi-channel communication with a customer. Customers can take the printed catalog from the shop, but they can also view the catalog online.
The TurnPages technology makes sure that the online version of a catalog, magazine or sale flyers is as recognizable as the printed version, and that it can be browsed as easily on the screen.
Even within online channels, multi-channel communication often occurs. For example, when a company does not only have a website or webshop, but also an app. The app can be viewed on a smartphone and is opened by clicking an icon on the screen. But the customer can also view the webshop by browsing to its URL in Chrome, Edge, Firefox or Safari, running on different devices such as a laptop, desktop, tablet or smartphone.
The TurnPages technology ensures that both the user experience and the content are consistent across the different multi-channels..
What is a responsive design?
Different devices have different screen sizes. A responsive design automatically adjusts to the screen of the customer's device to optimize the presentation. On a smartphone, a digital catalog, sale flyers or magazine will be shown as single pages on the screen, while on a laptop or pc, the same publication will appear with two pages shown at the same time as spreads. For tablets, it depends on the orientation of the tablet.
On PC's, customers generally use a mouse to control the publication, while on smartphones or tables, customers touch the screen to do so. A good responsive design also optimizes these controls to the device that's being used.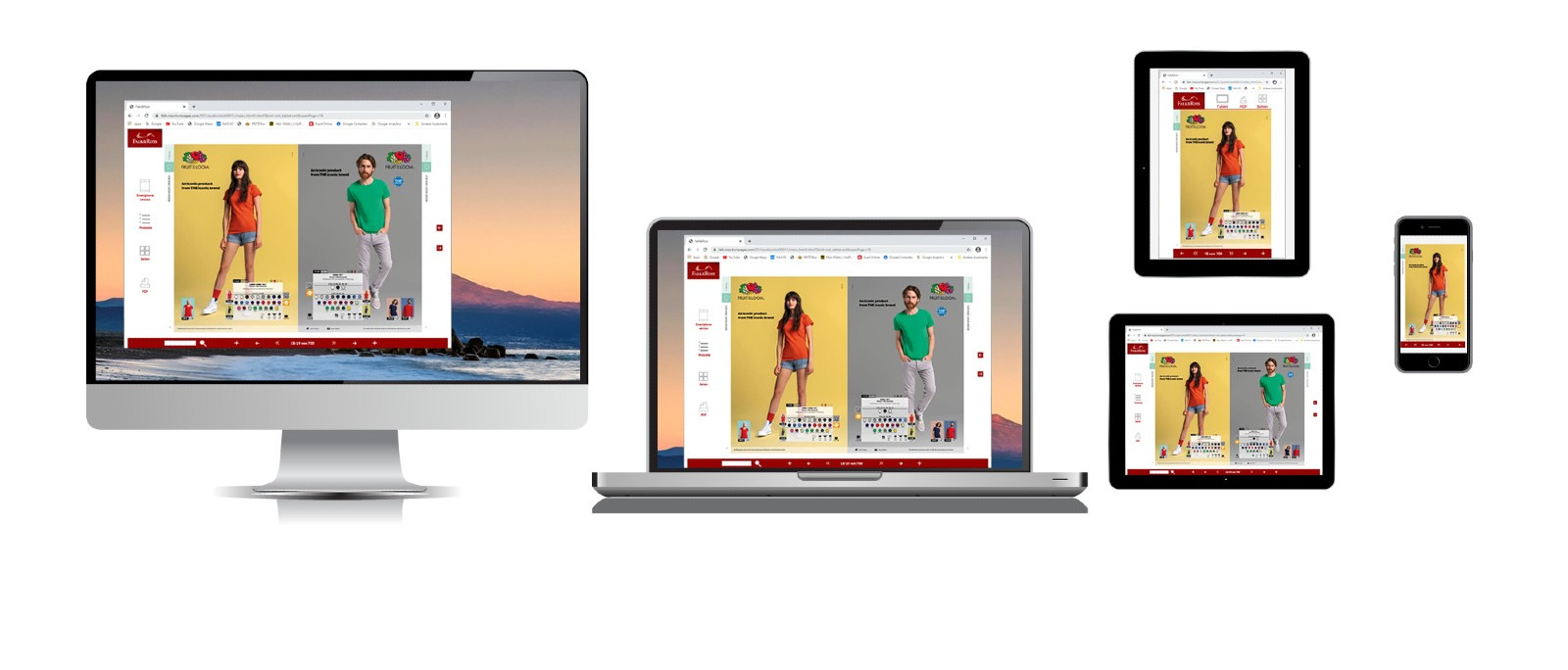 TurnPages designs are always responsive
Internally, the TurnPages technology uses a game engine to optimally render in real-time catalogs, magazines or sale flyers on al kinds of different devices. Other solutions often use frames that scale with the screen size. An major disadvantage of those solutions is that for devices with touch screens, swiping doesn't always work optimally on scaled documents. Also, not all publications fit nicely into all frames, sometimes distorting a page or going outside of the frame.
By using a game engine when rendering the pages, TurnPages can guarantee that swiping will work optimally, and that all publications are automatically correctly adjusted to all different screens, regardless of the size or form factor of the screen and the publication.
TurnPages publications work both in the web browser and in an app
Online catalogs, magazines or sale flyers are usually viewed in web browsers such as Chrome, Edge, Firefox or Safari. However, If you have an app in which you want to publish your publications as well, that is possible. For this purpose, the WebView in the app should be used to show your publications. The TurnPages game engine will make sure that your publication is rendered correctly in the WebView of your app.
In cases where you need to add in your App extra buttons within the navigation part in the TurnPages publication, we can make a dedicated Design Template for your app. For example. if you needed a button for closing the TurnPages publication and going back to the main menu of the app.
View responsive designs by TurnPages
If you want to see a demo of some of our responsive designs, please get in touch with us.
---
Next page: Smart Analytics
Smart analytics can help you gain more revenue from your online catalog or sale flyers. For example via A-B testing, or by means of tracking advertisements to your online catalog or sale flyers.